Despite the looming possibility of a no-deal Brexit and with most of the UK up in arms about the prorogation of parliament by Prime Minister, Boris Johnson, 'bitcoin' is trending head of both 'Brexit' and 'Boris' in Google Trends.
Incredibly, regardless of the various hashtags trending on Twitter such as #NoDealBrexit, and #StopTheCoup, bitcoin has come out on top, when compared to search terms synonymous with Brexit.
Searches for 'bitcoin,' Boris, and 'Brexit' worldwide, Google Trends
Although, on the whole bitcoin searches remain down this month in the United Kingdom after peaking back in late June, coinciding with BTC's blow-off top of almost $14,000.  Some claim the price of bitcoin is somewhat associated with searches for the cryptocurrency on Google and search engines, in a theory that presumes most BTC enthusiasts are retail investors.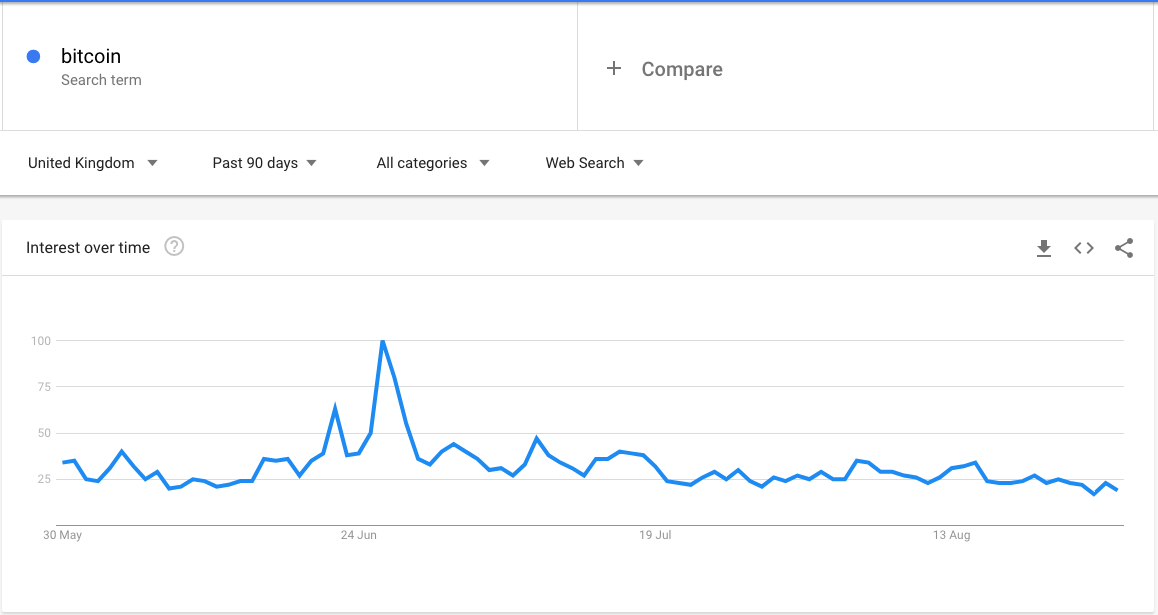 Searches for 'bitcoin' in last 90 days in the UK, Google Trends
Brexit = Bitcoin Boom?
While the aforementioned google search results are curated from around the globe, within the UK, the situation could be more different. Google Trends within the country is reporting an entirely different set of statistics: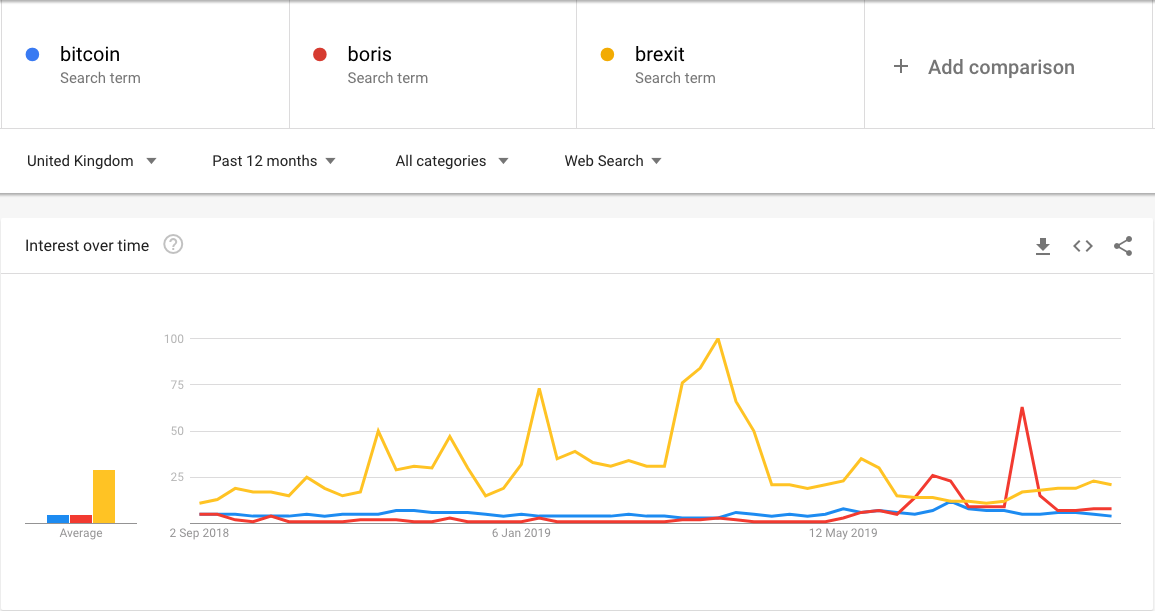 Searches for 'bitcoin,' Boris, and 'Brexit' in the UK, Google Trends
This is understandable given the rapidly escalating situation emerging within the UK. The so-called unelected Prime Minister, Boris Johnson, has formally asked the Queen of England to prorogue parliament (fancy political language for 'close'). With the deadline for Brexit just two months away, critics of Johnson argue that the move is little more than a 'staged coup,' to minimize the time allowed for debate over Brexit. Others, however, argue that the suspension of Parliament is well within parliamentary tradition.
However, there's more correlation between Brexit and bitcoin than just Google Trends. Many argue that the chaotic departure of the UK from the European Union may be helping boost bitcoin's price. This is likely because of the rapidly depreciating value of the pound over the euro, due to rising concerns over a no-deal for the UK. 
It's perhaps no surprise that bitcoin is grabbing more global attention than Brexit, especially as the nascent asset morphs into a hedge against such global risks. Of late, many analysts have pointed to this growing phenomenon, noting that bitcoin continues to proliferate as geopolitical tensions surrounding the US-China trade war, the dissolution of the Italian government and indeed, Brexit, continue to grow.
Data pulled from the investment platform eToro appeared to back this sentiment up, relaying that retail investors are jumping into more gold and bitcoin positions as economic and political instabilities increase.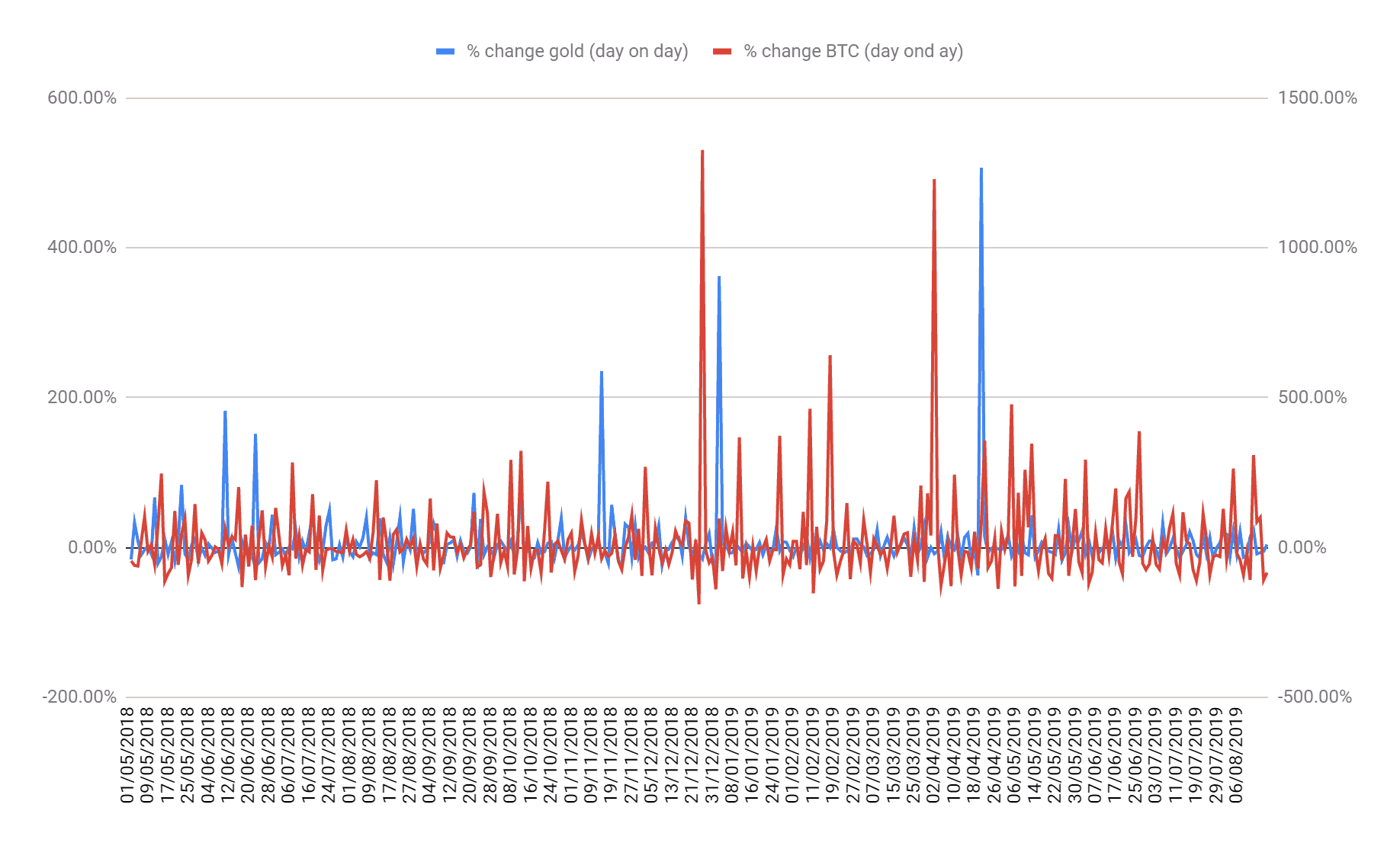 eToro graph: Percentage change in daily gold and bitcoin positions on eToro since 1 January 2018.
eToro UK analyst, Simon Peters, spoke on the burgeoning use of Bitcoin as a safe haven asset:
Gold has long been considered the go-to 'safe haven' asset in periods of economic or political instability … Bitcoin by comparison shares similar characteristics to gold in that there will only ever be a finite amount in existence (21 million), it's decentralised, its price is not affected by inflation and it has the added benefit over gold of lower storage costs.